Sale!
BIC 10'6"x34"x6" BEACH ISUP-YAK PACK + KAYAK KIT 2021
In stock
Description
10'6"X34"X6" TECHNICAL SPECS
Code107233

ModelBeach

Length10'6″ / 320 cm

Width34.0″ / 86 cm

Volume325 L

Thickness6″ / 15 cm

Weight23 lbs / 10.5 kg

Max Riders Weight300 lbs / 135 kg

Handle TypeNeoprene

Inflatable PSI15 PSI

Finbox Configuration Set UpSingle US Box

Supplied fin(s)Touring 9

Product TypeInflatable

TechnologySUP AIR

Country of manufactureChina
PACKAGE INCLUDES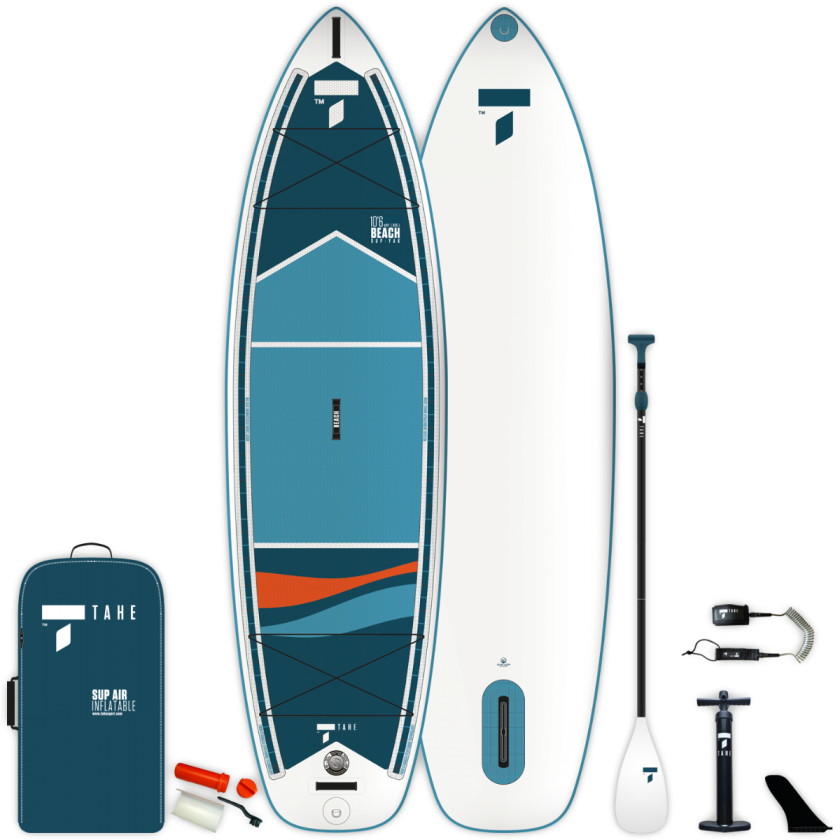 THE BEACH SUP YAK 10'6 COMES WITH:
1x Board / Hull with full coverage comfort pad, proprietary Daisy Chain Attachment System and Twin Stiffening Stringers for added rigidity
1x Removable FCS II Tool-Free 9" Touring Fin
1x Adjustable Paddle for riders from 4'1×0 to 6'4 (1m20-1m95)
1x Ankle Leash to stay connected to your board/boat
1x High-Capacity 2-Way Pump with Gauge for quick and easy inflation
1x Carry-All Backpack for convenient transport and storage
1x Repair Kit
Soft, supportive and super comfortable 3″- 7.6 cm cushioned seat designed for SUP-YAK models. Also works by itself as a camp/beach chair.
TECHNICAL SPECS
Code107604

ModelBeach

Length11'6″ / 350 cm

Width36.0″ / 91 cm

Volume375 L

Thickness6″ / 15 cm

Weight25 lbs / 11.4 kg

Max Riders Weight450 lbs / 200 kg

Handle TypeNeoprene

Inflatable PSI15 PSI

Finbox Configuration Set UpSingle US Box

Supplied fin(s)Touring 9

Product TypeInflatable

TechnologySUP AIR

Country of manufactureChina
11'6"X36"x6" PACKAGE INCLUDES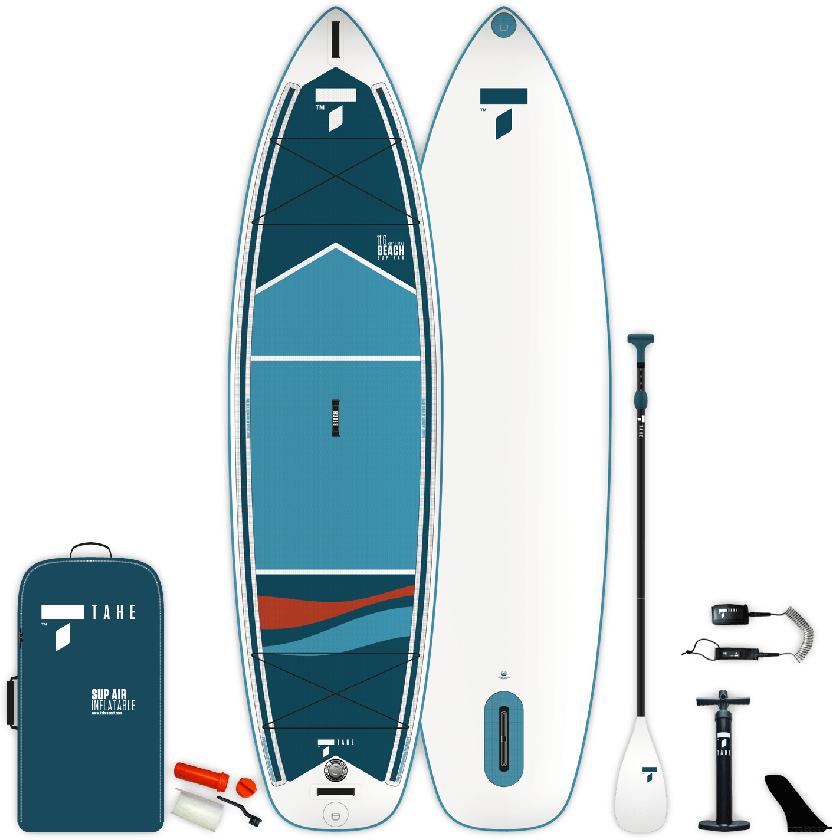 THE 11'6 SUP-YAK AIR COMES WITH :
Board / Hull with full coverage comfort pad, proprietary Daisy Chain Attachment System and Twin Stiffening Stringers for added rigidity
Removable 9" Center Fin for superior tracking
Adjustable Paddle for riders from 4'10/125cm to 6'4/195cm
Ankle-Calf Leash to stay connected to your board/boat
High-Capacity 2-Way Pump with Gauge for quick and easy inflation
Carry-All Backpack for convenient transport and storage
Repair Kit