SALE 15%
KAHUNA 10'4″ ISUP ZEN 2021 (10′ x 32.5″ x 4.25″)
Out of stock
Description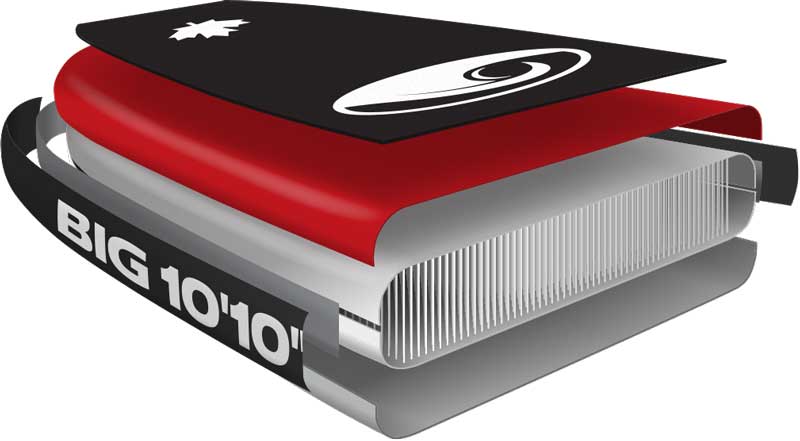 KAHUNA iSUP's are not just an inflatable paddleboard; they are a globally recognized high quality paddleboard that you can take anywhere. KAHUNA offers complete iSUP packages that are second to none. Using Reinforced Drop Stitch (RDS) technology, we heat press and glue the internal linear strands so the boards are lighter, stronger and stiffer. Included with the board is a dual action pump, coil leash, and one of the best 3-piece carbon paddles on the market today. Combine this with our very convenient wheelie bag/travel packs and you are set to travel anywhere you want to paddle. On the water, paddlers will enjoy ample deck space for extra gear, a passenger or even man's best friend. KAHUNA offers twelve different iSUP models ranging from the Keiki, for kids, to a Party Barge for six paddlers. Light, strong and extremely portable, that's a KAHUNA iSUP.
10'4″ ISUP ZEN
Super light and stable!
The very popular iSUP ZEN, and all Kahuna iSUPs, is constructed using Reinforced Drop Stitch (RDS) creating one of the strongest, stiffest, lightest iSUP on the market. Place yourself in the most remote spots in the world with ease by rolling out and pumping up your iSUP Zen with our high velocity pump. The iSUP ZEN comes with a tough and durable wheelie bag that turns into a backpack, so you can paddle practically anywhere. The deck pad has our Kahuna grip with a built in paddle holder and is designed with three drishti points to help you focus and stay balanced.
Package includes: Board, Wheelie Bag, Fin, Leash, Dual Action Pump, Repair Kit, 3-piece Carbon Paddle.
Recommended Inflation Pressure
| | | | |
| --- | --- | --- | --- |
| Weight | up to 150 lbs | 150-225 lbs | 225 lbs + |
| Recommended PSI | 12 PSI | 14 PSI | 16 PSI |
Specs:
Size: 10′ x 32.5″ x 4.25″
Construction: Compression Molded Epoxy
Total Capacity:Up to 200 lbs
Board Weight:27 lbs